Workforce Monitor – Workforce Programs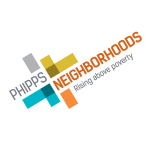 Phipps Neighborhoods
Phipps Neighborhoods helps children, youth, and families in low-income communities rise above poverty. We work in South Bronx neighborhoods where we can address the greatest barriers to lasting success through education and career programs, and access to community resources.
Description
Position Overview: The Workforce Worksite Monitor will serve as the primary point person between program participants and employer partners. This person will provide overall support to all respective contracts.
Responsibilities:
Responsible for providing worksite assignments across programs based upon participants interests and experience.
Report and complete regular participant and worksite monitoring notes through consistent, timely field work and follow up. Provide all updates in the appropriate databases.
Monitor employer worksites and meet regularly with worksite supervisors to assess their satisfaction with each youth employee; complete regular worksite assessments.
Monitor daily hours for participants, including timesheet collection, and report hours to the Payroll Manager for processing.
Participate in regular staff meetings, staff training programs, supervisory sessions, and accept the responsibility for aiding the development of positive team relationships as requested.
Provide ongoing support to program participants; provide referrals as needed.
Attend professional development workshops and program events.
Communicate with all staff, parents, youth and community members in a polite and respectful manner so as to represent the program in a professional way.
Complete all necessary closeout tasks, including the collection of participant evaluations, worksite evaluations, and worksite surveys.
Perform other duties as assigned by Program Director.
Qualifications:
High School Diploma/HSE required; some college preferred.
Demonstrated experience working with young adults.
Excellent written and verbal communication skills; ability to establish rapport.
Ability to work independently with enthusiasm; a strong sense of focus; task-oriented, with a sense of urgency; ability to thrive in a fast-paced environment.
A strong sense of and respect for confidentiality involving both clients and fellow employees; non-judgmental, with a clear sense of boundaries.
Capacity to work in a variety of settings with culturally diverse families and communities, with the ability to be culturally sensitive and appropriate.