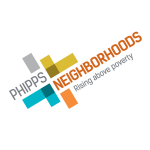 Phipps Neighborhoods
Phipps Neighborhoods helps children, youth, and families in low-income communities rise above poverty. We work in South Bronx neighborhoods where we can address the greatest barriers to lasting success through education and career programs, and access to community resources.
Description
Position Summary: The Program Assistant will provide programmatic and administrative support to all Workforce Development team programs, with a heavy focus on the Summer Youth Employment Program (SYEP). The Program Assistant will assume tasks around enrollment, data entry and files maintenance, as well as provide overall support to the Workforce Operations Manager.
Responsibilities:
Responsible for all data entry across in-house and contracted data systems including participant enrollment and entry of participant timesheets for payroll purposes.
Assist in the implementation of program participant intake & enrollment.
Communicate with participants, parents, staff, and external stakeholders in a professional manner.
Ensure all participant documents and files are up to date and in accordance with organizational and funding source requirements.
Complete weekly and timely SYEP payroll for a caseload of participants
Maintain day-to-day office operations in collaboration with the Workforce Operations Manager and Administrative Coordinator.
Willingness to provide input and ideas to other departmental challenges.
Evening and weekend work related to special events and meetings may be required.
Perform any tasks deemed necessary by the Workforce Operations Manager.
Qualifications:
Associate Degree Preferred; High School Diploma or HSE required.
At least two years of administrative experience.
Bilingual (English and Spanish) is strongly preferred.
Experience working with the young adult population (14-24); experience working with DYCD programs is ideal.
Willing and comfortable with traveling to perform administrative responsibilities.
Strong interpersonal, oral, and written communication.
Ability to meet deadlines and organize data and files; willingness to provide input on improving current operational systems.
Detail-oriented and can manage multiple tasks/projects.
Excellent computer skills including strong working knowledge in Microsoft Office Suite (Microsoft Word, Excel, Power Point and Outlook); internet and email is required.
Enthusiastic team player, who is excited about the opportunity to work in an environment dedicated to the development and growth of youth.
Ability to work under pressure.
Self-motivated, reliable, strong work ethic.
Sense of humor.
Salary: $17/hr