Social Worker, Bureau of Public Health Clinics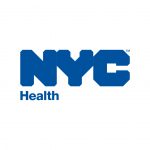 NYC Dept. of Health and Mental Hygiene
Description
Responsibilities:
Provide social work services in accordance with assessed needs
Conduct individual treatment sessions for patients with personal or environmental barriers, which may interfere with obtaining maximum benefits from HIV prevention or medical care
Establishes and maintains effective communications and working relationships with co-workers outside health care providers and others including public and private agencies to meet clinic needs as well as program objectives
Provide individual counseling, crisis counseling, extended interventions (up to 12 sessions) as well as concrete social services to patients at assigned STD clinic sites
Conduct screenings and brief interventions for alcohol and substance use/misuse/disorders and mental health disorders; assess readiness of patients to enroll in program
Deliver health promotion and psychoeducation to patients enrolled in program
Provide off site referrals to appropriate community agencies
Participate as a team member in conferences with other health care professionals and communicate the social, emotional and environmental barriers which may affect patients' ability to respond/enroll in care
Document program requirements, milestones and progress in electronic medical record
Qualifications:
A Master's Degree in Social Work from an accredited school of social work.
License Requirements:

You will be required to have a valid Licensed Master Social Worker (LMSW) or Licensed Clinical Social Worker (LCSW) license issued by the New York State Department of Education within one year of the date of appointment. This license must be presented to the appointing officer at the time of appointment or, if it is obtained after appointment, at the time it is received. This license must be maintained for the duration of your employment.
If you fail to obtain your LMSW or LCSW license within one year of the date of appointment, your probationary period will be automatically extended for six months. If you fail to obtain the required license by the end of 18 months of service, you will be terminated.

Special Note

Section 424-a of the New York Social service Law requires an authorized agency to inquire whether a candidate for employment with child-care responsibilities has been the subject of a child abuse and maltreatment report. The agency has the discretion to assign a candidate who has been the subject of a child abuse and maltreatment report to a position with no child-care responsibilities.
Salary: $51k-65k annually