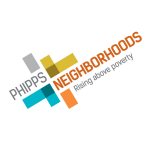 Phipps Neighborhoods
Phipps Neighborhoods is a 49-year-old multi-service nonprofit providing opportunities for children, youth, and families to break the cycle of poverty and achieve long-term self-sufficiency. We work in South Bronx neighborhoods where we can address the greatest barriers to lasting success. Our mission embodies the idea that our education, career development, and community resources are the most critical programs needed in order to systematically address the risk factors associated with poverty. This programming is asset-based, neighborhood-focused, data-driven, culturally competent, and targeted in neighborhoods where we can provide the greatest amount of resources in support of the community.
Description
Position Summary: The Security Guard is chiefly responsible to provide a secure, safe, functioning environment for program participants and staff using the facility.  The Security Guard will provide supervision of front door/lobby egress, assist with safety supervision of activities throughout the Sonia Sotomayor Community Center, and ensure adherence to program and facilities guidelines.
Responsbilities:
Monitors all participants, staff and visitors entering and leaving the facility.
Answers telephone and directs calls to the appropriate staff member and/or department.
Welcomes and introduces new participants as they arrive and, in the absence of an onsite coordinator.
Conducts vertical tours of the facility, and maintains a Building Walk Through Log.
Manages fire safety and other emergency procedures
Maintains daily participant and visitor sign-in logs.
Prepares and submits incident reports
In an emergency contacts EMS, FDNY, or NYPD to address on-site incidents.
Contacts Program Director regarding on-site emergencies.
Attends professional development training in order to ensure all certifications are up to date.
Perform other tasks as deemed necessary by PN Management.
Qualifications:
8hr & 16 hr. Security Guard Certification
NYS Security Guard License preferred
High School Diploma or GED preferred or previous experience
Bi-lingual (Spanish preferred) is a plus.
Salary: $17/hr