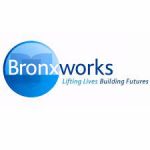 BronxWorks
BronxWorks helps individuals and families improve their economic and social well-being. From toddlers to seniors, we feed, shelter, teach, and support our neighbors to build a stronger community. In all aspects of our work, we strive for the highest ethical and performance standards and guided by the belief that people are to be treated with dignity and respect regardless of their present situation or past experiences. We have 37 locations throughout the borough providing a variety of programs that offer assistance in the areas of family, children and youth support, educational services, elder care, homelessness, mental health, and workforce development. We are an employer of choice for anyone interested in a meaningful career in the social services field.
This job has been expired
Description
Position summary:
BronxWorks is hiring (60) Safety Monitors for our WAFR, WASH, NAFR, JAFR, LR & JAMS Programs.
The Shift Supervisor is responsible for the supervision of safety monitors who ensure the safety and order of the facility; provides 24-hour coverage, 365 days a year, and works scheduled shifts and posts assigned by the Security Coordinator. S/he manages exits and entries to the facility, including all associated tasks such as sign-in books, security screening procedures, enforcement of relevant policies. When incidents occur, the Shift Supervisor is immediately responsible for assessing, responding to, and managing individuals and actions, ensuring the safety of people and property. Foot patrols of all facility areas are completed on a schedule, as are fire drills and other activities. The Shift Supervisor logs, documents, and verbally reports activities, actions, and concerns.
Responsibilities:
Ensure the security of the premises and perform access control.
Perform regular and frequent foot patrol of the entire facility.
Enforce facility, BronxWorks, and Department of Homeless Services policies.
Promptly advise appropriate supervisors of problems or concerns.
Schedule daily assignments for subordinates, monitor their performance.
Perform regular and frequent foot patrol of the entire facility.
Assist Security Coordinator in Safety Monitor performance evaluations, progress reports, disciplinary memos, and shift assignments.
Interact with all clients in a professional and productive manner.
Supervise shift, overseeing and performing crisis intervention and addressing operational problems.
Ensure that all incidents on shift are thoroughly investigated and properly documented in the appropriate categories.
Ensure that all Incident Reports, particularly Priority 1 Incidents, are reported to DHS and entered in CARES in a timely fashion.
Supervise and perform all regular client service and reporting tasks.
Schedule daily and weekly assignments, monitor functions and participate in rotation of task assignments.
Ensure there is coverage and properly credentialed staff performing duty at all times.
Perform special assignments and shift specific responsibilities as assigned, assuring provision of services and compliance with regulations and policies.
Perform additional duties as assigned by Security Coordinator or Program Director
Working Conditions:
Operates in a residential facility for single adults and/or families with onsite social service and office environments
Routinely uses standard office equipment such as computers, phones, copiers, filing cabinets and fax machines
Facilities operate 24 hours a day, 7 days a week with 8-16-hour shifts
Employees may be assigned to more than one facility if necessary
Qualifications:
High School Diploma or equivalent (Preferred).
New York State Security Guard Registration Card.
16 Hour On-The-Job Security Guard Training Certificate.
First Aid / CPR Certificate.
New York Fire Department Certificate of Fitness as Fire Guard, Shelters.
Must possess and maintain throughout employment:

FDNY F80 Fire Safety Coordinator certification, FDNY F-02 Certificate of Fitness for Fire Guard for Shelters, CPR/First Aid, Narcan administration, CPI Training/Certification
Other Requirements:
Must be fully vaccinated against COVID-19
TB Test required with the first 120 days of employment'
Ability to write clear and concise reports and emails and read with comprehension
Strong interpersonal skills, ability to build trust and effective professional relationships
Ability to attend to details
Ability to adhere to schedules and established systems, meet deadlines
Proficiency in Microsoft Office suite and other standard business technology
Understanding of and commitment to organization's mission, vision, and values
Ability and willingness to perform all duties as workload necessitates
Ability to climb stairs regularly
Ability to drag at least 80 pounds
Ability to lift at least 40 pounds
Ability to stand, walk, or sit for long periods of time
Ability to travel throughout New York City via public transportation
Salary: $16.36-$18.85 per hour