Registered Nurse – Adult Medicine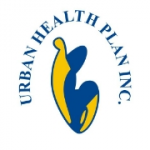 Urban Health Plan
At Urban Health Plan (UHP) our mission is to continuously improve the health of communities and the quality of life of the people we serve by providing affordable, comprehensive, quality, primary and specialty health care and by assuring the performance and advancement of innovative best practices. At UHP, our commitment to provide patient-centered, holistic, quality health care, is part of a tradition started by our founder, Dr. Richard Izquierdo, more than 40 years ago. That tradition continues today by promoting excellence in everything that we do.
Description
Position Summary: Urban Health Plan is currently seeking dedicated full time Registered Nurses to join our teams at Urban Health Plan! As a full time RN you will work in our flagship location, El Nuevo San Juan Community Health Center in our Internal Medicine Division. Internal Med is comprised of Adult Medicine, our Adult Walk-In Division, and our Center for Healthy Aging.
Responsibilities:
Triage patients and assists patients with their needs.
Provides quality nursing care and medication administration.
Observes patients conditions and assesses and records symptoms, reactions, and progress related to medications
and/or vaccinations.
Distributes non-prescription medication as indicated by provider.
Assists with prepping patients and providing patient education.
Assists providers during examinations and treatments.
Ensures proper sterilization procedures.
Administers medications, vaccines, and immunization to age-specific patients.
Maintains health records by documenting patient contact and updating patient profile.
Checks medical kits, equipment, supplies, and places orders as needed.
Qualifications:
Associates Degree in Nursing required, Bachelor's Degree in Nursing preferred
0-5 years of nursing experience is required.
Valid NYS Registered Professional Nurse Licensure required.
Bilingual English/Spanish strongly preferred.
Ability to thrive in a fast-paced environment.
Knowledge of EMR, a plus.
Salary: $74k-91k annually