Program Evaluation & Compliance Specialist – Admin Department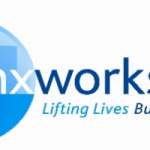 BronxWorks
BronxWorks helps individuals and families improve their economic and social well-being. From toddlers to seniors, we feed, shelter, teach, and support our neighbors to build a stronger community. In all aspects of our work, we strive for the highest ethical and performance standards and guided by the belief that people are to be treated with dignity and respect regardless of their present situation or past experiences. We have 37 locations throughout the borough providing a variety of programs that offer assistance in the areas of family, children and youth support, educational services, elder care, homelessness, mental health, and workforce development. We are an employer of choice for anyone interested in a meaningful career in the social services field.
Description
Responsibilities:
Lead the Continuous Quality Improvement (CQI) initiative at the programmatic level, including by researching, designing, advocating for, training staff on, and otherwise implementing and maintaining controls, checks, systems, policies, and protocols that are effective in promoting contract and legal compliance, high quality program performance, high quality client service, mitigation of risk, and consistent use of best practices.
Design, implement and maintain a variety of audit tools, assessments, surveys, reports, key performance indicators (KPIs), data systems, and dashboards that effectively track, evaluate, monitor and communicate: program impact, program performance against targets, program compliance with contractual and legal obligations, risk mitigation action plans, client experiences in receiving program services, and other relevant data points as needed. Make recommendations for improvement efforts as necessary.
Coordinate with the BronxWorks CQI team to develop, implement, and maintain cross-departmental and/or universally applicable best practice policies/ procedures and templates.
Ensure that the program takes all necessary steps to maintain applicable program operating licenses and credentials.
Provide and/or facilitate effective staff training in relevant areas (both at orientation and ongoing), such as regarding charting, applicable law and regulations (e.g., HIPAA), contract requirements, agency and program policies and procedures, data systems and data entry protocols, and the use of data toward programmatic improvement.
Coordinate and conduct internal CQI audits that are effective in helping the program to avoid or reduce findings during external audits. Support program in preparing for external audits. Develop corrective action plans in response to external audits. Guide program through next steps or corrective action resulting from audit findings, both internal and external.
Manage all data reporting and data integrity for the program.
Provide support for funder site visits, audits, and other evaluative activities.
Assist in facilitating incident management practices. Identify incident patterns/trends and make recommendations for preventative or corrective actions.
Limited evenings and weekend hours may be required.
Qualifications:
Bachelor's Degree
A minimum of 2 years of relevant program operation, assessment and/or program evaluation experience
Excellent oral and written communication, interpersonal and organizational skills
Strong analytical skills
Experience and high level of competency in using and maintaining software-based data systems
Demonstrated ability to effectively manage multiple projects at once
Bilingual Spanish/English language fluency is preferred
Proficiency in Microsoft Office Suite and other standard business technology.
Salary: $50k annual