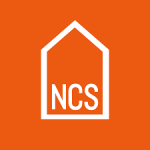 Neighborhood Coalition for Shelter
Chance for Change, a small not-for-profit OASAS (part 822) licensed outpatient treatment program, provides treatment for homeless adults living with the challenges of substance use disorders. Our clinic and "harm reduction" model connect with each individual's desire to change in a collaborative, respectful and empathic environment. Individual and group therapy sessions focus not only on sobriety but also on helping our clients manage other life areas such as mental illness, chronic medical conditions, homelessness, unemployment and other life stressors.
Description
Position Summary: The Peer Advocate/Recovery coach is responsible for providing individual recovery planning based on peer recovery services assessments with all clients and prospective clients applying for or considering services at Chance for Change. Working closely with counselors, and the director to construct recovery plans and activities outside the scope of the treatment plan/schedule. The Peer advocate will engage clients and potential clients in discussions of recovery options available, and inspire, encourage, and support client's treatment and recovery needs. The Advocate is a part time, non-exempt position.
Responsibilities:
Provide individual recovery assessment and establish recovery plans and goals.
Advocate, support and assist clients in establishing recovery related activities in the community, including housing, employment, self-help, and as well as essential needs such as food, clothing, and shelter
Escort and assist clients in getting to and utilizing appointments for benefits, medical care and community-based self-help programs
Document all sessions and meetings, including meetings in the community, in a client's clinical record, including assessments, recovery plans and peer recovery individual and group session notes
Provide presentations and motivational groups to community-based referral sources including staff and residents of those organizations
Operate as a liaison with all referral agencies
Establish community and agency affiliations which address clients' needs and strengthen the delivery of services
Attend regularly scheduled staff meetings and case conferences
Attend all required in-service training seminars
Other relevant duties as required
Qualifications:
CPRA or Recovery Coach certification

High School Diploma/GED

Experience as peer recovery coach in a mental health or substance use disorder treatment setting preferred

Proficiency with computer operation (Microsoft Word, Excel, AWARDS, and Outlook programs), with good written and verbal skills

Must be able to work a flexible schedule
Salary: $17.00-18.50 per hour for an 8 hour work week