Outreach and Engagement Specialist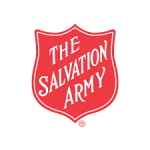 Salvation Army
At The Salvation Army, we service individuals with compassion, with hope and without discrimination. We are a private non-profit organization offering opportunities for a meaningful and challenging career in the health and human services field. We are seeking an individual that shares our vision of partnering with individuals and the community to foster hope, wellness, and recovery. Apply today and learn about why you would make a great addition to the Salvation Army Family! The Salvation Army – Doing the most good.
Description
Responsibilities:
Participate in community outreach and engagement in a variety of settings including remote, in office, in providers offices and members' homes.
Engage and enroll members into care.
Work collaboratively with The Salvation Army Corps and Social service programs to identify and enroll members.
Attend weekly supervisory meetings facilitated by the Community Liaison.
Attends workshops, conferences, and staff development training seminars on current practices.
Ensures maintenance of accurate, complete, timely and high-quality client records and reporting of client information that comply with external regulatory standards and agency policy and procedure.
Complies with HIPAA privacy regulations and is a New York State mandated reporter.
Works cooperatively with other staff as a member of the interdisciplinary team.
Performs other duties as requested.
Qualifications:
Associates degree in health or human services related fields with 2 years or experience required.
Bilingual required.
Experience or interest working with chronic illnesses, substance abuse, mental illness, and homelessness.
Awareness of and sensitivity to cultural and socioeconomic characteristics of populations served.
Ability to set appropriate limits with clients and co-workers.
Excellent writing, oral communication, and organizational skills.
Able to work 35 hours per week, Monday through Friday during normal business hours, or as needed to carry out the job responsibilities.
Salary: $23.57-25.57 per hour