Licensed Medical Health Counselor (LMHC)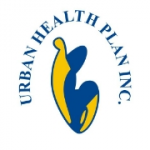 Urban Health Plan
At Urban Health Plan (UHP) our mission is to continuously improve the health of communities and the quality of life of the people we serve by providing affordable, comprehensive, quality, primary and specialty health care and by assuring the performance and advancement of innovative best practices. At UHP, our commitment to provide patient-centered, holistic, quality health care, is part of a tradition started by our founder, Dr. Richard Izquierdo, more than 40 years ago. That tradition continues today by promoting excellence in everything that we do.
Description
Position Summary: Urban Health Plan is seeking Licensed Mental Health Counselor to join our Behavioral Health team at Urban Health Plan. Clinical  associates work in the capacity of psychotherapists, providing patients with individual therapy. As a Mental Health Counselor you will have an opportunity to work with children and/or adults and families and to promote the health and wellness of our patients through evidence-based clinical therapy. This position will be based at our Plaza Del Sol Community Health Center in Queens.
Responsibilities:
Completes behavioral health screening, assessments, and evidence-based psychotherapy.
Provides point of care service when necessary.
Conducts therapy sessions with children and/or adults.
Engages in crisis intervention.
Collaborates with medical providers and provides consultations.
Qualifications:
Master's Degree in Mental Health Counseling from Accredited Institution is required.
New York State LMHC credential is required.
1-2 years of experience providing counseling and therapy services is required.
Bilingual Spanish/English, required.
Ability to thrive in a fast-paced environment as a member of an interdisciplinary team.
Ability to identify high-risk psychosocial factors in patients and families that impact health status.
Salary: $60k-80k annually