Housing Eligibility Specialist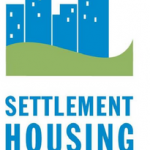 Settlement Housing Fund, Inc.
A pioneering not-for-profit affordable housing developer and community programs initiator in New York City, Settlement Housing Fund, Inc. has worked since 1969 to create more than 8,700 apartments through 64 affordable rental and homeownership development projects. Settlement Housing Fund presently owns and maintains 36 buildings containing 1,979 apartments in various locations, with concentrations of housing and programs in the Mt. Eden section of the Bronx, Crown Heights, Brooklyn, the Two Bridges neighborhood on the Lower East Side, as well as at other sites throughout Manhattan. We expect that our portfolio will continue to grow. Settlement Housing Fund is equally committed to bringing amenities, programs and services to communities we serve through the development and operation of affordable housing. Settlement Housing Fund is the parent organization of The Crenulated Company, LTD dba New Settlement which was created in 1989 with the acquisition of 14 abandoned buildings from the City of New York. New Se
This job has been expired
Description
Position Overview: The role of the Housing Eligibility Specialist is appropriately screen applicants for affordable housing.
Responsibilities:
Interviewing and screening applicants about their financial and employment history
Obtaining detailed financial, tax, employment and other personal documentation from the applicant and from employers and banks
Calculating financial data and analyzing personal information such as work history
Assisting with housing lotteries
Determining eligibility for affordable housing based on regulatory and programmatic requirements
Responding to questions from applicants
Some data entry
Perform other duties as reasonably requested.
Qualifications:
High school diploma; College degree a plus.
Bookkeeping and customer service skills a plus
Experience with the federal low income housing tax credit program a plus
Computer literacy with Microsoft Office Suite
Excellent mathematical, writing, oral communication skills
Attention to detail and excellent follow-through
Ability to multi-task and work in a dynamic, busy workplace and to be flexible to changing needs of department
Able to work both independently and as part of a team
Multi-lingual or bi-lingual a plus.
Able to relate to persons of diverse backgrounds and to discuss sensitive personal information with applicants
Commitment to providing affordable housing for low-to-moderate income population
Salary: $46,000 – $50,000