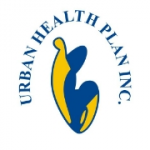 Urban Health Plan
At Urban Health Plan (UHP) our mission is to continuously improve the health of communities and the quality of life of the people we serve by providing affordable, comprehensive, quality, primary and specialty health care and by assuring the performance and advancement of innovative best practices. At UHP, our commitment to provide patient-centered, holistic, quality health care, is part of a tradition started by our founder, Dr. Richard Izquierdo, more than 40 years ago. That tradition continues today by promoting excellence in everything that we do.
Description
Position Summary:
The Grant Manager in the IACH will develop, implement, and manage multiple grants ensuring grant deliverables are met or exceeded. For existing grants will ensure agreed upon scope and deliverables are fulfilled and budget managed so that all grant funds are expended. For new grants works with grants, program and finance team to submit documents necessary in setting up the grant (work plan, budget,). Writes, reviews and submits grant and budget reports on time to ensure supervisory approval prior to the due date. In addition, the Grant Manager will work with grant writers for new grant acquisition. Trouble shoots any grant related issues early and keeps all team members on track to ensure deliverables are met.
This position is considered an Intermittent Hybrid role, meaning that majority of work is remote (from home), however incumbents must be able to also come onsite to work once a month on a Thursday in the Bronx, and may be onsite fully in the future. The Grants Manager will work Monday – Friday 9am-6pm.
Responsibilities:
Act as grant lead for multiple IACH grants ensuring grant deliverables are met or exceeded and budget is properly managed.
Existing Grants: Manages grant as outlined in contract working with grant staff. Ensures deliverables are met or exceeded and budget is managed. Trouble shoots any issue to ensure success.
New Awards: Sets up new awards for success, reviews contract, works with program, grant, finance, and HR (for hiring) to meet funder requirements during start up period.
Once new grant is set up, implements plan as outlined in contract and manages the implementation team ensuring we are meeting or exceeding deliverables and grant spending is on track.
Creates new work flows, protocols, training plans, metrics, data collection plans, etc. to support grants management.
Participates in monthly meetings with grants team including finance to ensure deliverables and budget is on track.
Grant acquisition: searches for and reviews/vets opportunities working with key clinical, operational, quality, and informatics staff.
Prepares draft grant concept working with the appropriate staff including deliverables/metrics, preliminary staffing and budget and works with grant writers toward a strong grant application and timely submission.
Writes timely grant reports including required data reporting working with informatics as needed.
Completes budget modifications in collaboration with finance as needed.
Responds to funder requests in a timely manager.
Completes other duties as required based on organizational needs.
Qualifications:
Masters in Social Work, Public Health or related degree.
3-5 experience managing multiple grants and leading grant projects to success.
3-5 experience writing grant reports.
3-5 experience managing grant budgets.
Salary: Minimum $70,000 per year; Maximum $80,000 per year