Faculty Open Rank – RN and LPN Program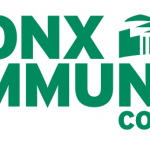 CUNY - Bronx Community College
Bronx Community College, home to more than 40 academic programs prepares students to continue their education at a four-year institution or begin a career. In addition to our high-quality academic programs, we offer the opportunity to learn from outstanding faculty, create flexible class schedules and grow with the support of our academic community.
Description
Position Description:
The Department of Nursing and Allied Health Sciences at Bronx Community College seeks candidates for the instructional faculty at the Assistant, Associate, or Full Professor rank with a commitment to work effectively with diverse student populations, faculty, and staff. The appointment as Chairperson is on an interim basis for one year. At the end of the academic year an election will be conducted to appoint a Chairperson in accordance to the PSC-CUNY contract. The Department offers associate degree programs in nursing (RN) and radiologic technology and a certificate program in licensed practical nursing (LPN).
QUALIFICATIONS
Ph.D. degree in area(s) of experience or equivalent.
Candidates must have or be eligible for a New York state RN license.
Ability to cooperate with others for the good of the institution and the department
Preferred Qualifications
Previous Chairperson or administrative experience.
Five (5) years teaching experience in a nursing or licensed practical nursing programs.
Experience with accreditation, curricular and course development. Experience with active learning strategies and integration of technology with instruction reflective of current best educational practices.
Five (5) years of Clinical expertise (all specialties will be considered).
Ability to communicate effectively with students for advisement and mentoring.
COMPENSATION
CUNY offers faculty a competitive compensation and benefits package covering health insurance, pension and retirement benefits, paid parental leave, and savings programs. We also provide mentoring and support for research, scholarship, and publication as part of our commitment to ongoing faculty professional development.
Assistant Professor: $51,242 – $97,580
Associate Professor: $66,455 – $115,496
Professor: $82,233 – $139,076