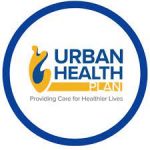 Urban Health Plan
At Urban Health Plan (UHP) our mission is to continuously improve the health of communities and the quality of life of the people we serve by providing affordable, comprehensive, quality, primary and specialty health care and by assuring the performance and advancement of innovative best practices. At UHP, our commitment to provide patient-centered, holistic, quality health care, is part of a tradition started by our founder, Dr. Richard Izquierdo, more than 40 years ago. That tradition continues today by promoting excellence in everything that we do.
Description
Position Summary:
As a member of the Dental Department, the Dental Assistants play a pivotal role in the day-to-day operations of the team. They will provide chairside support to Pediatric and General Dentistry at Bella Vista Health Center in the Bronx. Dental Assistants allow for our Dentists to provide efficient, high quality care to patients. They are responsible for providing hands-on support and completing prep work so they can complete the required tasks at maximum speed and efficiency
This is a regularly full time role (40 hours) with a required schedule of Monday through Friday 8:00 am to 5:00 pm.
Minimum Qualifications:
High School Diploma or GED Required.
Must possess Dental Assistant Certificate
1+ years of related experience in a dental setting with four-handed dentistry.
Must have flexible schedule.
Bilingual Spanish/English required.
Knowledge of Dental Software and EHR, highly desired.
Key Duties:
Assists the Dentist with routine procedures.
Prepares treatment room and tray setups for dental provider.
Takes digital X-rays and impressions.
Orders dental supplies and maintains inventory.
Completes infection control sterilization of all equipment and instruments.
Schedules appointments and maintains reception area as required.
Distributes patient educational materials as needed.
Adheres to National Patient Safety Goals.