Child Care – Background Investigator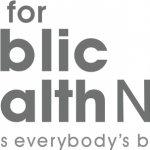 Fund for Public Health NYC
The Fund for Public Health in New York City (FPHNYC) is a 501(c)3 non-profit organization that is dedicated to the advancement of the health and well-being of all New Yorkers. To this end, in partnership with the New York City Department of Health and Mental Hygiene (DOHMH), FPHNYC incubates innovative public health initiatives implemented by DOHMH to advance community health throughout the city. It facilitates partnerships, often new and unconventional, between government and the private sector to develop, test, and launch new initiatives. These collaborations speed the execution of demonstration projects, effect expansion of successful pilot programs, and facilitate rapid implementation to meet the public health needs of individuals, families, and communities across New York City.
Description
Position Overview: Background Investigators will provide caseload management in accordance with legislative mandates to conduct comprehensive background checks for child care staff. Background check requirements include NYS criminal history check, FBI criminal history check, Child abuse and maltreatment registry screening, NYS Sex Offender registry check and National Crime and Information Center-National Sex Offender Registry Check. In addition, for any individual who resides or resided in another state in the prior five years, the following checks must be done for each state Criminal history check, Child abuse and maltreatment registry screening and Sex Offender registry check. Rechecks are required every five years.
Responsibilities:
Review background clearance applications for completeness and accuracy, and process all required checks within designated timeframe.

Manage a caseload of background clearance requests for licensed and prospective child care providers.

Draft determination letters and conduct related outreach to providers and staff of child care programs regarding clearances.

Provide technical assistance to child care operators and staff regarding background clearances necessary to attain, renew or maintain a license to provide services.

Ensure proper storage and handling of confidential information and update databases in accordance with protocols.

Assist child care providers by performing liaison functions between City and State agencies, community groups, parents and the general public.
Qualifications:
Experience working with both government agencies and members of the public

Ability to exercise discretion with sensitive and confidential matters

Ability to prioritize and manage a large volume of tasks and work in a fast-paced environment

Analyze large amounts of data using Microsoft Excel and other information management tools

Excellent interpersonal, verbal and written communication skills

Detail oriented with strong analytical skills and excellent judgment

Working knowledge or Microsoft Office applications (Excel, Word, PowerPoint)

Prior experience in conducting or assisting with background investigations preferred
Salary: This is an hourly paid temporary position ($27 per hour, 35 hours per week). Selected candidate is eligible for benefits via staffing agency.