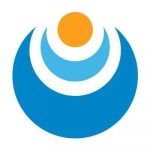 Children's Aid Society
Children's Aid helps children in poverty to succeed and thrive. We do this by providing comprehensive supports to children, youth, and their families in targeted high-needs New York City neighborhoods. We believe all kids have limitless potential. But for those growing up surrounded by poverty, family instability, and physical or emotional stress, life is too often about survival, not possibility. It's unacceptable that in New York, a city of historic opportunity, so many of our children face serious barriers to realizing their own promise. Children's Aid is a professional powerhouse of solutions for young people. We are teachers and social workers, coaches and health care providers. We know what it takes to ensure children grow up strong and healthy, and ready to thrive in school and life: excellent education and health care, social-emotional support, and strong, stable families.
Description
Position Summary: Children's Aid's foster care program places children with supportive families in their own neighborhoods when their parents cannot offer them the stability, safety, and support they need to thrive. The Foster Care program is prepared to deal with the widest range of child welfare situations—from temporary situations that allow birth families to address issues until they can be reunited, to specialized homes with highly trained foster parents for children who need constant care for chronic medical and developmental conditions, or children reacting to trauma. Our programs provide trainings to support individuals in these roles.
Responsibilities:
Work as a member of the team in our innovative Family Foster Care Program.
Provide services to children and their families to promote permanency and safe reunification.
Utilization of the CANS assessment tool.
Conduct home visits to clients and foster families.
Maintain daily progress notes and other written requirements.
Provide testimony in family court.
Utilization of CONNECTIONS, child welfare computer system.
Provision of services for permanency of children.
Coordinate Family Team Conferences.
Participate in supervision, in-service training and team meeting.
Other duties as needed.
Qualifications:
BSW or BA Degree required.
Knowledge of the Foster Care/Adoption Field.
Excellent Oral and Written Skills.
Computer Literate.
Good Organizational Skills.
Demonstrated ability to work effectively with youngsters with special needs.
Experience in working with a team.
Flexibility and Ability to meet deadlines.
Bilingual (English/Spanish) a plus.
Salary: $45k-50k annually