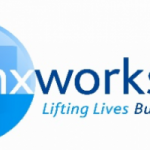 BronxWorks
BronxWorks helps individuals and families improve their economic and social well-being. From toddlers to seniors, we feed, shelter, teach, and support our neighbors to build a stronger community. In all aspects of our work, we strive for the highest ethical and performance standards and guided by the belief that people are to be treated with dignity and respect regardless of their present situation or past experiences. We have 37 locations throughout the borough providing a variety of programs that offer assistance in the areas of family, children and youth support, educational services, elder care, homelessness, mental health, and workforce development. We are an employer of choice for anyone interested in a meaningful career in the social services field.
This job has been expired
Description
Responsibilities:
Provide direct services to clients, including intake, engagement, assessment, service plan development, referral, advocacy, counseling, exit summaries and follow-up.
Manage a case load for a diverse client population.
Monitor and document client progress toward service plan goals.
Document all interactions with, or on behalf of, clients.
Maintain familiarity with program resources available on and off-site.
Provide group counseling as assigned by the program director.
Coordinate client services with other social service, mental health, medical, employment, educational, child care and other providers.
Conduct regular case conferences with clients and service providers as required.
Complete program reports on a monthly basis, or more frequently as required.
Report to, and meet with, supervisor on a monthly basis.
Conduct home visits and other field work, as required.
Perform additional duties as assigned.
Qualifications:
Bachelor's degree in social work or another related field of study.
One-year of case management or relevant work experience preferred.
Engaging personality and detailed orientated skills are essential.
Strong oral and written communication, time management and organizational skills are necessary.
Proficiency in Microsoft Office suite and other standard business technology is required.
Salary: $50k annually