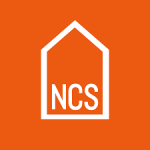 Neighborhood Coalition for Shelter - Chance for Change
Chance for Change (CFC), a small not-for-profit OASAS (part 822) licensed outpatient treatment program, provides treatment for primarily homeless adults living with the challenges of substance use disorders. Our clinic and "harm reduction" model connect with each individual's desire to change in a collaborative, respectful and empathic environment. Individual and group therapy sessions focus not only on sobriety but also on helping our clients manage other life areas such as mental illness, chronic medical conditions, homelessness, unemployment and other life stressors.
This job has been expired
Description
Position Summary: Administrative Assistant is responsible for providing clerical and administrative support to the Program Director and all members of the facility's staff, as needed.
Responsibilities:
Greet clients, visitors and guests.
Receive and direct all incoming phone calls
Open, sort, log and route incoming mail
Handle correspondence for program, type letters
Manage, update and access outreach contact list to market CFC program
Assist in preparing internal and external weekly monthly and yearly reports.
Organize paperwork and required documentation in accessible filing systems
Order and maintain an adequate inventory of office supplies for staff
Assist with hospitality, including coffee and breakfast and preparing and serving weekly lunch.
Work cooperatively with staff at all levels to ensure quality service provision.
Other duties as assigned
Qualifications:
Associates Degree or greater.
A minimum of one year prior experience as Administrative Assistant, ideally in a medical or clinical setting.
Strong written and verbal communication skills
Strong time management skills
Comprehensive knowledge of Windows, Microsoft Word, and Excel required.
English language skills required; Spanish speaking a plus
Salary: $18-20/hr