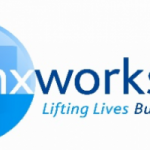 BronxWorks
BronxWorks helps individuals and families improve their economic and social well-being. From toddlers to seniors, we feed, shelter, teach, and support our neighbors to build a stronger community. In all aspects of our work, we strive for the highest ethical and performance standards and guided by the belief that people are to be treated with dignity and respect regardless of their present situation or past experiences. We have 37 locations throughout the borough providing a variety of programs that offer assistance in the areas of family, children and youth support, educational services, elder care, homelessness, mental health, and workforce development. We are an employer of choice for anyone interested in a meaningful career in the social services field.
This job has been expired
Description
Responsibilities:
Provide administrative support to the SNAP-Ed team and BronxWorks Agency.
Assist PSE Program Coordinator in operating farm stands and implementing the BronxWorks Healthy Retail bodega interventions.
Assist Nutrition Educators with workshop preparation and planning.
Attend Community Events to conduct SNAP-Ed promotion, outreach, and recruitment for workshops.
Utilize Nexonia to process program purchases and staff reimbursement submissions and follow-up.
Maintain and organize necessary back-up documents such as original receipts, packing slips, invoices.
Maintain inventory log on a monthly basis for all items purchased, transferred, damaged or discarded.
Troubleshoot issues with purchases, vendors, deliveries and take corrective action in a timely manner.
Provide general clerical support – ordering supplies, filing, scanning, word processing, photocopying.
Answer telephone, take messages, and direct calls to appropriate parties.
Welcome and greet visitors and program participants or clients.
Report to, and meet with, supervisor on a monthly basis.
Complete program reports on a monthly basis or more frequently as required.
Perform additional duties as assigned by supervisor.
Qualifications:
High school diploma or equivalent credentials required, an Associates Degree preferred.
A minimum of one year of administrative work experience preferred.
Proficiency in English required; proficiency in a second language preferred.
Strong oral and written communication, time management and organizational skills are necessary.
Proficiency in Microsoft Office suite/Office 365 and other standard business technology is required.
Experience working as part of a team preferred
Places value on cultural awareness in a multi-ethnic community
Salary: $19.50/hr