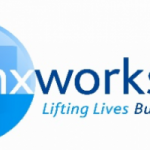 BronxWorks
BronxWorks helps individuals and families improve their economic and social well-being. From toddlers to seniors, we feed, shelter, teach, and support our neighbors to build a stronger community. In all aspects of our work, we strive for the highest ethical and performance standards and guided by the belief that people are to be treated with dignity and respect regardless of their present situation or past experiences. We have 37 locations throughout the borough providing a variety of programs that offer assistance in the areas of family, children and youth support, educational services, elder care, homelessness, mental health, and workforce development. We are an employer of choice for anyone interested in a meaningful career in the social services field.
Description
Responsibilities:
Assist Program Director or Program Coordinator with the development of program goals and activities for youth.
Create a nurturing and supportive environment for the youth.
Implement various recreational, educational, social, and team building activities.
Provide classroom management and instruction.
Act as a liaison with parents.
Attend regular staff meetings.
Attend First Aid, Cardio Pulmonary Resuscitation (CPR), and Responding to Emergency (RTE) training.
Attend staff training sessions.
Meet monthly with program coordinator and/or program director for supervision.
Perform additional duties as assigned by manager.
Qualifications:
High school diploma or equivalent.
One year experience working with youth in a recreational, educational and/or social environment.
Clearance through New York State Central Registry and New York State Office of Children and Family Services required.
Experience with or knowledge of best practices in youth development preferred.
Experience with or knowledge of whole language philosophy preferred.
Must be 18 years old.
Strong oral and written communication, time management and organizational skills are necessary.
Proficiency in Microsoft Office suite and other standard business technology is required.
Salary: $38.7k annually