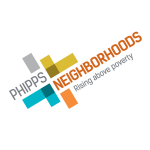 Phipps Neighborhoods
Phipps Neighborhoods helps children, youth, and families in low-income communities rise above poverty. We work in South Bronx neighborhoods where we can address the greatest barriers to lasting success through education and career programs, and access to community resources.
This job has been expired
Description
Position Overview: The Yoga instructor helps to guide the seniors in yoga through a variety of postures, or asanas, and breathing exercises referred to as pranayama. The Instructor provides hands-on direction to make sure the seniors are performing movements properly and applying breathing techniques.
Responsibilities:
Facilitate a Bi-weekly Yoga class. (To include creating a curriculum and lead a class through various levels and types of yoga practice, doing administrative work for the class, getting equipment together and getting to know what participating clients want)
Demonstrate practice and technique.
As the expert, you'll use your body to show the correct way to get into poses, the most beneficial breathing patterns, and tips for achieving spiritual wellness.
Offer adjustments and training recommendations. Not all students will be as experienced, the instructor will need to gently adjust their bodies, provide them with alternative poses and assist them with other parts of their fitness regimens.
Skills:
Physical fitness and yoga knowledge.
Demonstrate good yoga technique and offer instruction at advanced levels.
Excellent communication.
Language and personality to connect with the seniors.
Motivational skills – Be able to challenge the seniors, as well as encourage and congratulate them
Qualifications:
High School Diploma or GED, Associates/Bachelors degree preferred and one to two years experience.
Candidate must be computer literate and
Bilingual Spanish preferred.
Knowledge of a variety of postures, or Asanas, and breathing exercises.
Strong communication and organizational skills
Salary: $60/hr