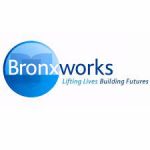 BronxWorks
BronxWorks helps individuals and families improve their economic and social well-being. From toddlers to seniors, we feed, shelter, teach, and support our neighbors to build a stronger community. In all aspects of our work, we strive for the highest ethical and performance standards and guided by the belief that people are to be treated with dignity and respect regardless of their present situation or past experiences. We have 50 locations throughout the borough providing a variety of programs that offer assistance in the areas of family, children and youth support, educational services, elder care, homelessness, mental health, and workforce development. We are an employer of choice for anyone interested in a meaningful career in the social services field.
This job has been expired
Description
Repsonsiblities:
 Instructing preschool aged children in activities designed to promote social, physical and intellectual growth.  
Establishing and enforcing rules to promote positive behavior. 
Creating weekly lesson plans. 
Writing monthly anecdotal records, assessments and portfolio.  
Organizing and leading activities designed to promote physical, mental and social development, such as games, arts and crafts, music, storytelling and field trips. 
Perform additional duties as assigned.
Qualifications:
Bachelor's degree required, preferably in education or early childhood. 
A minimum of one year of experience working within an early childhood education setting preferred.  
Bilingual language skills in English/Spanish is a plus. 
Clearance through the New York State Central Registry and New York State office of Children and Family Services. 
Salary: $38k-$42k annually