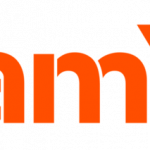 DreamYard
Over the past quarter century, DreamYard has worked with more than 100 public schools and over 100,000 young people and families.DreamYard has developed a robust educational community in the Bronx – from its in-school partnerships and launch of the DreamYard Preparatory High School to its Out of School Programs at the DreamYard Art Center in the Morrisania neighborhood of the Bronx. Our role is to nurture, resource, encourage, inspire, and sometimes simply remind our community members of the power and endless possibilities that they hold. We do so by encouraging personal stories, acknowledging and working to change oppressive conditions, and fortifying each individual's personal power to transform.
Description
The Position
The SONYC Group Leader will report to the SONYC Program Director and work closely with SONYC staff (including group leaders, school teachers and other staff) to support the SONYC after school program at a middle school in the Bronx serving 120 students. Primary responsibilities include working with a set group of 15 students to support them during various activities, including leading multiple hour-long sessions in a sequential curriculum that engage students, submitting written lesson plans, supporting program goals around attendance and engagement, and fostering a positive, productive environment for program participants. It is important that Group Leaders be able to act as a positive role model and mentor to the young people they work with, and to develop a positive, supportive culture and an effective way of dealing with challenges with students that may arise. The program site is at MS 390 (1930 Andrews Avenue South, Bronx, NY 10453).
Qualifications
Previous after school experience, ideally with middle school aged youth
Associate's Degree at minimum, or currently working toward Associate's or Bachelor's Degree
Ability to collaborate effectively with other after school staff
Must be able to develop hour long lessons and produce lesson plans
Excellent written and spoken communication skills (Bilingual ability in Spanish is a plus)
Commitment to fostering a student-centered, safe, respectful, and productive environment for all participants, families and school partners
All staff must pass DOE fingerprinting clearance, and other related clearances, including proof of COVID-19 vaccination before beginning work.
Responsibilities
Working to support young people's development in an active, positive way that reflects DY values and school norms
Supporting program systems including attendance, incentives, safety procedures, special events, etc.
Providing effective instruction for a structured activity (arts, sports, technology, etc.), including creating written lesson plans, planning projects that help youth build skills over time. Lessons plans must be turned in weekly and reflect progression of activity and student learning; coaching will be available by on-site Educational Specialist
Punctuality, dependability, and professional communication are highly important to successful operation of program
This is a part time position of approximately 15 hours per week. The program runs Monday through Friday from 2:50 pm to 6:00 pm, and staff hours will be 2:40 pm to 6:00 pm. and runs for 36 weeks from Sept 2022 through June 2023. The Group Leader will average 60 hours per month. $18 per hour.