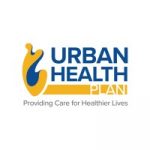 Urban Health Plan
At Urban Health Plan (UHP) our mission is to continuously improve the health of communities and the quality of life of the people we serve by providing affordable, comprehensive, quality, primary and specialty health care and by assuring the performance and advancement of innovative best practices. At UHP, our commitment to provide patient-centered, holistic, quality health care, is part of a tradition started by our founder, Dr. Richard Izquierdo, more than 40 years ago. That tradition continues today by promoting excellence in everything that we do.
Description
Position Overview:
As a member of our Social Services Department, the Social Worker (LMSW), provides patients with supportive counseling, crisis intervention, psycho-education, advocacy, and connections to support services. We are seeking Bilingual (English/Spanish) professionals for full time opportunities within our Bronx-Based Health Centers. The full time Social Worker will be stationed at our flaghship location, El Nuevo San Juan Community Health Center. As part of the central social services division in this location, the Social Worker will provide general support to needs across departments that include but are not limited to: Adult Medicine, Specialty, OB/GYN, etc.
New grad LMSW are welcome! Clinical hours are provided!
Responsibilities:
Conducts psychosocial assessments, provides supportive counseling, complex case management and crisis intervention
Works closely with the interdisciplinary team to assess and address patients' psychosocial barriers to care
Refers and connects patients with services including behavioral health treatment, and community based organizations
Documents all in-person, and telephone encounters with patients in a timely manner
Maintains patient confidentiality and HIPPA regulations per UHP policy
Qualifications:
Masters of Social Work, required.
NYS LMSW Certification, required.
Previous experience and/or training with crisis intervention.
Excellent communication skills.
Dedication to supporting patients in our communities.
Bilingual Spanish/English is required
Salary: $60k-70k annual