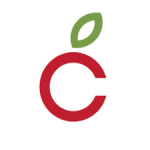 Fund for Public Health NYC
The Fund for Public Health in New York City (FPHNYC) is a 501(c)3 non-profit organization that is dedicated to the advancement of the health and well-being of all New Yorkers. To this end, in partnership with the New York City Department of Health and Mental Hygiene (DOHMH), FPHNYC incubates innovative public health initiatives implemented by DOHMH to advance community health throughout the city. It facilitates partnerships, often new and unconventional, between government and the private sector to develop, test, and launch new initiatives. These collaborations speed the execution of demonstration projects, effect expansion of successful pilot programs, and support rapid implementation to meet the public health needs of individuals, families, and communities across New York City.
This job has been expired
Description
Position Summary: The Sexual and Reproductive Health (SRH) Unit is seeking a part-time project assistant to work on a portfolio of sexual and reproductive health work. Specifically, this position will assist in data transcription, coding, and analysis of research surrounding patient-centered reproductive healthcare. This role will also involve liaising with clinical staff & patients in outreach efforts to recruit participants in a qualitative research study.
Responsibilities:
Assist in recruitment and facilitation of focus groups and
Assist in qualitative data analysis of a research study on patient-centered contraceptive counseling
Perform outreach and liaise with clinic partners to recruit study participants
Provide technical assistance/ technical support for focus groups conducted via online platforms
Transcribe and code data
Draft reports and communications for both internal and external use
Assist with other duties, tasks, and special projects as needed
Qualifications:
A minimum of a bachelor's degree in public health, public policy, health sciences, or a relevant field
Experience analyzing qualitative research data using software such as NVivo
An understanding of sexual and reproductive health issues, including contraceptive access, sex education, and abortion care
Strong organizational skills and ability to work within tight deadlines
Proficiency in public speaking
Excellent communication skills
Proficiency in Microsoft Office Suite, including Teams, Outlook, Excel, and Word
Salary: $22/hr