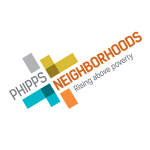 Phipps Neighborhoods
Phipps Neighborhoods helps children, youth, and families in low-income communities rise above poverty. We work in South Bronx neighborhoods where we can address the greatest barriers to lasting success through education and career programs, and access to community resources.
This job has been expired
Description
Position Summary: The Senior Group Leader is responsible to work intimately with a small group of elementary, middle school or high school students, helping them achieve their best in both academic and non-academic settings. He/she develops, implements, and participates in a range of activities that actively engages participants in an academically, culturally enriching, and structured environment. Senior Group Leaders will help young people to develop individualized strategies for meeting their goals and improving their academic skills. Senior Group Leaders will actively participate as a mentor to Group Leaders.
Responsibilities:
Provide supervision and ensure the safety of program participants at all times including classrooms, bathroom breaks, gymnasium time, during trips, and snack time.
Engage students in a wide range of project based learning activities including homework assistance.
Create and facilitate weekly lesson plans and Project Based Learning activities in accordance with program schedule, programmatic themes, objectives, and outcomes. Lesson plans must fully engage participants in well planned structured activities that ensure the day-to-day activities in classrooms are providing students with an adequate level of long-term progress toward the goals outlined in their scope and sequence, as well as their individual education plans.
Document student progress and develop individualized student education plans under the guidance of the Education Specialist and supervision of Program Director.
Ensure the maintenance of accurate participant attendance, activity and sign-out records.
Establish a comfortable learning environment and implement clear, consistent age-appropriate expectations and rules.
Model appropriate child development practices.
Uphold program policies, procedures, and proper use of supplies and materials.
Maintain classroom cleanliness and organization.
Maintain and supervise all ongoing open communication with parents between Group Leaders, parents, and day school teachers.
Attend staff meetings, professional development workshops and program events.
Communicate with all staff, parents, children and community members in a polite and respectful manner that represents the program in a professional way.
Must obtain and maintain yearly SACC related trainings minimum 15 hours
Actively participate as a mentor to Summer Group Leaders.
Assist with Team Meetings.
Perform other duties as assigned by the Program Director.
Qualifications:
The candidate must be a High School Diploma or GED and 1 year or more of relevant work experience
Salary: $17/hr