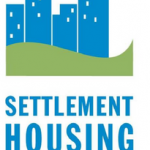 Settlement Housing Fund, Inc.
A pioneering not-for-profit affordable housing developer and community programs initiator in New York City, Settlement Housing Fund, Inc. has worked since 1969 to create more than 8,700 apartments through 64 affordable rental and homeownership development projects. Settlement Housing Fund presently owns and maintains 36 buildings containing 1,979 apartments in various locations, with concentrations of housing and programs in the Mt. Eden section of the Bronx, Crown Heights, Brooklyn, the Two Bridges neighborhood on the Lower East Side, as well as at other sites throughout Manhattan. We expect that our portfolio will continue to grow. Settlement Housing Fund is equally committed to bringing amenities, programs and services to communities we serve through the development and operation of affordable housing. Settlement Housing Fund is the parent organization of The Crenulated Company, LTD dba New Settlement which was created in 1989 with the acquisition of 14 abandoned buildings from the City of New York. New Se
Description
Position Overview: Settlement Housing Fund, Inc. (SHF) is a nonprofit organization which creates and sustains high-quality affordable housing and programs, building strong and economically diverse neighborhoods throughout New York City. SHF works closely with community partners to provide low- and moderate-income New Yorkers with pathways to long-term affordable housing, education, employment, and wellness. SHF currently owns approximately 2,700 units of affordable housing in 47 buildings, located in the Bronx, Manhattan, and Brooklyn, and has a development pipeline which includes a mix of new construction and preservation projects. In addition, we are overseeing more than 1,400 units that are under construction/rehabilitation.
SHF is seeking a Project Manager to support the development process for a mixture of acquisition, new construction, and preservation projects.
Responsibilities:
Conduct predevelopment activities, including but not limited to managing design development, financing applications, and City/State/Federal approvals.
Evaluate, and assess potential real estate acquisitions, including responding to Requests for Proposals.
Identify and oversee repositioning and refinancing transactions within SHFs existing portfolio.
Coordinate consultants and partners, such as architects, general contractors, attorneys, environmental consultants, financing partners, local partners, and many others. Review contracts, manage relationships and work progress, and coordinate payment.
Underwrite transactions, manage budgets including the tracking of predevelopment expenditures, and develop financial models.
Coordinate financing closings, including communicating with partners, reviewing legal documents, and managing submissions to lenders and investors.
Prepare materials and perform public engagement work as needed. Attend resident, neighborhood, and community meetings.
Participate in construction administration, identify decisions for ownership and coordinate decision-making process, submit monthly requisitions to lenders
Qualifications:
Our ideal candidate will bring affordable housing experience, good judgment, and resourceful problem-solving skills. They will bring development experience, underwriting, familiarity with property operations, good judgment, and resourceful problem-solving skills. They will be an independent and innovative thinker who is adept at collaboration and committed to SHF's mission.The Project Manager will possess many of the following skills and qualifications:
2+ years of experience in affordable housing; New York City experience preferred
Interest in working at a mission-driven organization
Exposure to financial underwriting, including proficiency with Excel
Strong organizational, analytical, communication, and writing skills; detail-oriented
Ability to work in a fast-paced environment and complete multiple tasks with simultaneous deadlines
Demonstrated track record of learning quickly and being able to work both independently and with a team
Demonstrated ability to take initiative, suggest new ideas, and move tasks forward
Available for frequent local travel (within walking distance of public transit) and occasional weeknight work
Commitment to principles of diversity, equity, and inclusion.
Preference for candidates with lived experience connected to SHFs mission.
Salary: $80,000-$105,000