Per diem Residential Aide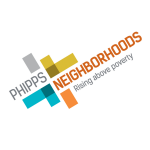 Phipps Neighborhoods
Phipps Neighborhoods is a multi-service nonprofit helping children, youth, and families in low-income build thriving communities in New York City. Phipps Houses is the oldest and largest not-for-profit developer, owner, and manager of affordable housing in New York City. Together, we work, primarily in South Bronx neighborhoods, where we can address the greatest barriers to lasting success through education and career programs and access to community resources. We are dedicated to our neighborhoods, supporting individuals and families as they establish self-sufficiency.
Description
Position Overview: To supervise residents in a Phipps Tier II shelter in the Bronx and to ensure observance of house rules and facilitate a secure and functional environment for the residents, guests and staff. The Residential Aide, working with the Senior Residential Aide, must be willing to take responsibility for the security of the facility. In addition, the Residential Aide must be supportive of parents and children and have a demonstrated ability to work cooperatively with colleagues
Responsibilities:
Qualified candidates will have one year of experience, and demonstrate an ability to make clear decisions, handle stressful situations fairly, and set limits.
Makes rounds of the facility and conducts unit inspections.
Reports issues raised by residents to Senior Residential Aide.
Welcomes new families that arrive during assigned shift and conducts preliminary intake and orientation.
Reports all building issues to Senior Residential Aide.
Maintains daily log, census, school attendance, visitor and resident sign-in logs.
Conducts pre and post-unit inventories.
Becomes familiar with procedures for fire safety and other emergency procedures, acquires understanding of the building features and potential problems.
Responds to emergencies and contacts Senior Residential Aide for all emergencies.
Perform other tasks as deemed necessary by the Senior Residential Aide.
Qualifications:
New York State Security Guard License, and 8hr & 16 hr. certificate.
New York State Fire Guard License highly preferred.
High School Diploma or GED preferred.
Candidate must be computer literate.
Salary: $16 USD per hour