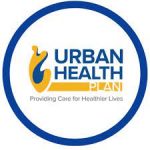 Urban Health Plan
At Urban Health Plan (UHP) our mission is to continuously improve the health of communities and the quality of life of the people we serve by providing affordable, comprehensive, quality, primary and specialty health care and by assuring the performance and advancement of innovative best practices. At UHP, our commitment to provide patient-centered, holistic, quality health care, is part of a tradition started by our founder, Dr. Richard Izquierdo, more than 40 years ago. That tradition continues today by promoting excellence in everything that we do.
Description
Position Summary:
The Patient Financial Counselor will work under the Director of Patient Financial Services & Business Operations to support the front desk staff, department managers, site directors with any patient financial service matters.
The associate coming into this role must be flexible and comfortable working Monday – Friday, 8am-5pm in a intermittent hybrid mode. The associate will be required to come on-site at least once a month plus additional training days.
Minimum Qualifications:
High School Diploma or GED required.
Bilingual Spanish/English required.
Excellent communication and customer service skills.
2-5 years of related experience including healthcare customer service; ecW or other EHR system
Knowledgeable about health insurances and general health system processes
Key Duties:
Capture and post patient payments over the phone, from the portal & website into eCW
Train staff on insurance verification, cash collection and Sliding Fee Discount Schedule Program
Send out monthly statements to patients
Support all front desk, lobby, managed care and intake staff with any patient financial related questions
Supports all site directors, dept managers and HIM dept with medical record payments, refunds, audits, and general cash management.