Outreach and Enrollment Associate (English/Spanish)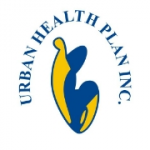 Urban Health Plan
At Urban Health Plan (UHP) our mission is to continuously improve the health of communities and the quality of life of the people we serve by providing affordable, comprehensive, quality, primary and specialty health care and by assuring the performance and advancement of innovative best practices. At UHP, our commitment to provide patient-centered, holistic, quality health care, is part of a tradition started by our founder, Dr. Richard Izquierdo, more than 40 years ago. That tradition continues today by promoting excellence in everything that we do.
Description
Position Summary:
As a Outreach and Enrollment Specialist in our Outreach and Enrollment Department, you will enroll and assist individuals and families in our community with Health Insurance by way of the NYS of Health- Health Plan Marketplace.
This is a full time opportunity based in the Bronx and requires schedule availability of Monday through Friday from 8:00 am to 5:00 pm.
Responsibilities:
Assist and Enroll individuals and families with Health Insurance coverage through the New York State of Health.
Educate individuals and families about the types of health insurance programs offered through the New York State of Health
Assist, educate and enroll Small Business about the New York State of Health Small Business Marketplace.
Attend community events, health fairs, etc and build community partnership to build relationships.
Educate the community about the services provided by the Navigators.
Meets requirements set by funding source and by the agency, including programmatic monthly & daily reports
Qualifications:
High School Diploma or GED is required.
Proficiency with Microsoft Word, Excel, and PowerPoint is required.
Bilingual English/Spanish is required.
Previous experience as Facilitated Enroller, IPA Navigator, or other enrollment-based health care positions is a huge plus, however this is an entry level role and training will be provided.
Knowledge of Affordable Care Act
Strong attention to detail.
Experience with data entry.
Salary: $16.50/hour