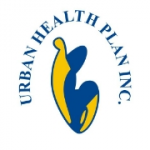 Urban Health Plan
At Urban Health Plan (UHP) our mission is to continuously improve the health of communities and the quality of life of the people we serve by providing affordable, comprehensive, quality, primary and specialty health care and by assuring the performance and advancement of innovative best practices. At UHP, our commitment to provide patient-centered, holistic, quality health care, is part of a tradition started by our founder, Dr. Richard Izquierdo, more than 40 years ago. That tradition continues today by promoting excellence in everything that we do.
Description
Position Summary: Urban Health Plan's Learning Center Department is bringing onboard a Medical Assistant Trainer at Urban Health Plan. Under the guidance of the Chief Learning Officer and working in close collaboration with leadership in the Nursing Division; the Trainer will support the learning, development, and clinical competency of new and existing Medical Assistant-based positions within the organization.
Responsibilities:
Provides orientation, training, coaching and support to new and existing medical assistants.
Develops and implements a monthly schedule of training sessions and executes training plans.
Participates in the delivery of formal and informal education.
Participates in the interviews of prospective Medical Assistant candidates and completes pre-employment competency at part of the selection process.
Develops, implements, and evaluates orientation programs
Performs clinical assessments of MA/HCSR and provides certification of competency when required including but not limited to assessment of vitals, chief complaint, CLIA Waived Testing, and other skills.
Partners with managers during performance reviews to provide MA competency assessments.
Collaborates with the nursing team in the development, implementation, and ongoing review of policies, procedures and standards of care pertaining to the medical assistant function.
Assists in establishing and implementing short and long term goals and objectives for associates. Develops individualized skill improvement plans when needed.
Qualifications:
High School Diploma and Certification in Medical Assisting is required.
A minimum of 3-5 years of exemplary medical assisting within FQHC environment.
Demonstrated excellence as a Medical Assistant.
Bilingual English/Spanish preferred.
Proficiency with administrative/office functions and computer software including Microsoft Word, Excel, and PowerPoint.
Ability to coach individually, and train in a group setting. Excellent communications skills, a must.
Salary: $47.5k-52k annually