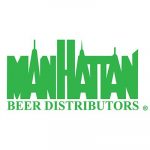 Manhattan Beer Distributors
At Manhattan Beer Distributors, our vision is to be the leading beer distributor in the market. Imagine building a business from the ground up, with nothing more than 1 truck, 4000 feet of warehouse space, 2 Beer Brands and a lot of determination! Simon Bergson, founder and owner of Manhattan Beer Distributors, has done exactly this, growing our business over the last 40 years to exponential heights. Manhattan Beer Distributors now has 1.5 million feet of warehouse space, the distribution rights to 300 brands, 400 trucks and services 15 counties. Our aim is to provide great service to all of our customers from the convenience store owner to our big chain operators, restaurants, bars and hotels.
Description
Position Summary: You will be responsible for repairs and maintenance of all Recycling equipment and commercial vehicles. You will perform PM service, diagnostics and repair on heavy duty trucks and industrial equipment.
Requirements:
Excellent written and verbal communication skills.
Excellent organizational / time management skills.
Proven analytics, decision making and problem solving skills.
Computer literate (Microsoft programs and trucks diagnostic program).
Minimum of 2-3 years of trucks repair experience.
Valid Driver License
Salary: $21.00-28.00 per hour