Marketing and Communications Associate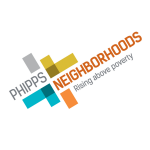 Phipps Neighborhoods
Phipps Neighborhoods is a multi-service nonprofit helping children, youth, and families in low-income build thriving communities in New York City. Phipps Houses is the oldest and largest not-for-profit developer, owner, and manager of affordable housing in New York City. Together, we work, primarily in South Bronx neighborhoods, where we can address the greatest barriers to lasting success through education and career programs and access to community resources. We are dedicated to our neighborhoods, supporting individuals and families as they establish self-sufficiency.
Description
JOB DESCRIPTION
The Marketing & Communications Associate will provide general but critical support to accomplishing Phipps' communications priorities, including external and internal communications campaigns, program recruitment, event execution, and more. The Marketing & Communications Associate will work closely with the Marketing & Communications Manager to increase communications efficiency, raise awareness about program accomplishments & organization strategy, and encourage participation in, partnership with, and support for our programs and residents. Our ideal candidate must be able to nimbly and strategically create text and visual content to communicate to various stakeholders—including donors, staff, partners, and community members— to achieve the goals and vision of our organization.

RESPONSIBILITIES
Communications Production and Management
Assist in creating external- and internal-facing communications assets and materials (social media iterations, flyers, resource emails, newsletter articles, media summaries, press releases, PowerPoint decks, etc.)
Maintain a consistent brand voice on social media that upholds community standards while moderating engagement with community members and partners.
Use analytics to continuously improve campaign results and present A/B testing and other industry-standard strategies to enhance performance.
Manage our social media and general mailbox inquiries while redirecting them to the correct program/contact person.
Administrative
Support event preparation and day-of execution, and fundraising campaigns.
Assist in integrating new systems, software, etc., where applicable.
Track media placements and mentions of Phipps Neighborhoods and Phipps Houses, our programs, and staff in an organized library.
Maintain Phipps Neighborhoods and Phipps Houses media asset directory.
And other duties as deemed necessary
Skills and Experience
Excellent writing, editing, and marketing skills with a proven ability to customize communications to multiple audiences.
Ability to effectively communicate the goals & priorities of Phipps Neighborhoods and Phipps Houses as laid out by the organization's Executive team through various mediums.
Superior attention to detail, particularly visual detail and aesthetics
Excellent writing, editing, and storytelling skills
Social media content creation and management (Facebook, Twitter, Instagram, LinkedIn, Youtube, Hootsuite)
Blog or other relevant writing maintenance or experience.
Google Suite and Microsoft Office Suite
Familiarity with email marketing software (MailChimp, Constant Contact, etc.)
Experience with website management platforms such as WordPress.
Knowledge of handling professional photography equipment
Candidates who are proficient in a second language are encouraged to apply
Qualifications
Associates Degree or equivalent college credits required, Bachelor's degree in marketing, communications, another relevant major, or a related field preferred
2-3 years of relevant experience in marketing and communications required
Proficiency in graphic editing software, preferably Adobe Creative Cloud programs such as Photoshop, Illustrator, PremierePro & InDesign.
Strong interpersonal and oral communication abilities
Ability to work independently in a fast-paced environment and to be accountable for the work assigned, as well as part of a collaborative team, and to take appropriate steps to see them through in a timely manner
Experience working in fundraising, marketing, non-profit administration, or related field preferred
Ability to use public transportation to travel throughout NYC and lift up to 25 lbs.
Will be occasionally required to work outside of the regular schedule, including evenings, holidays, and weekends.
Friendly, curious, and hardworking team player invested in the Phipps Neighborhoods' mission, and social justice causes
A sense of humor and ability to remain solution-oriented while under pressure.