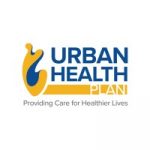 Urban Health Plan
At Urban Health Plan (UHP) our mission is to continuously improve the health of communities and the quality of life of the people we serve by providing affordable, comprehensive, quality, primary and specialty health care and by assuring the performance and advancement of innovative best practices. At UHP, our commitment to provide patient-centered, holistic, quality health care, is part of a tradition started by our founder, Dr. Richard Izquierdo, more than 40 years ago. That tradition continues today by promoting excellence in everything that we do.
Description
Position Overview:
We are currently hiring a Bilingual English/Spanish Managed Care Associate for our location El Nuevo San Juan Health Center in the Bronx. The managed care associate will be responsible for all activity related to marketing clinic services to insurance and managed care organizations. He/she will provide center specific resource materials to support clinic goals. Associate will provide insurance verification for all patients.
Applicants must have availability to commit to a schedule of 40 hours/week, Tuesday through Saturday 8:00 am. to 5:00 pm.
Responsibilities:
Determines each scheduled patient's insurance eligibility and benefits.
Obtains effective dates, corrects mailing addresses, and documents in the system.
Obtains authorization for Medicaid patient when necessary.
Corrects Medicaid plans to reflect appropriate status of plan code.
Perform other related duties as may be assigned.
Qualifications:
High School Diploma or GED, required.
Bilingual Spanish/English, required.
0-1 years of previous customer service experience, ideally in health care or community services
Excellent communication and customer service skills.
Proficiency in Microsoft Office