Licensed Marriage and Family Therapist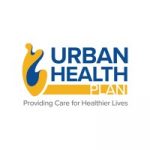 Urban Health Plan
At Urban Health Plan (UHP) our mission is to continuously improve the health of communities and the quality of life of the people we serve by providing affordable, comprehensive, quality, primary and specialty health care and by assuring the performance and advancement of innovative best practices. At UHP, our commitment to provide patient-centered, holistic, quality health care, is part of a tradition started by our founder, Dr. Richard Izquierdo, more than 40 years ago. That tradition continues today by promoting excellence in everything that we do.
Description
Position Overview: We are hiring full time Licensed Marriage and Family Therapist (LMFT) to join our interdisciplinary team at Vida Guidance Center in the Bronx, NY. Vida is an Article-31 Mental Health Center serving families in the community.
Responsibilities:
Provides bio-psychosocial assessments and clinical diagnostic assessments.
Completes documentation in accordance with OMH regulations.
Conducts therapy sessions with patients.
Provides consultation to medical providers.
Participates in clinical team meetings.
Qualifications:
NYS Licensed Marriage and Family Therapist (LMFT) required.
Bilingual Spanish/English required
Familiarity with evidence-based modalities.
2+ years of previous experience in a mental health clinic, hospital, behavioral health, or similar setting required.
Salary: $60k-70k annual