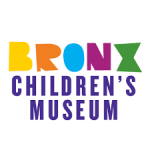 Bronx Children's Museum
Bronx Children's Museum is a new kind of multicultural, Bronx-inspired children's museum operating "with and without walls'' geared to those from infancy through fourth grade. The Museum engages 16,000 children and their caregivers/families annually with programming in schools and after school, at community-based organizations, shelters, libraries, local festivals and parks. BxCM just opened the first children's museum facility in the history of the Bronx, a 13,000 sq. ft. space in a historic, City-owned building located in a park in the South Bronx. The Museum views outreach programs as complementary to and an extension of those in the building, and vice versa. Check out our website to see our space!
Description
Position Summary: The BxCM is looking for a part-time HR Coordinator who can support the Director of Human Resources in various functions within the HR Department.
Responsibilities:
HR/Payroll Administration:

Process payroll (bi-weekly) using Paylocity for all employees
Process retirement savings contributions on a bi-weekly basis
Maintain and update Human Resource Information System/HRIS (Paylocity) and employee personnel files
Maintain PTO requests in HRIS and the Google Calendar
Generate necessary payroll/HR related resorts as needed

Recruiting/On-boarding:

Provide administrative support for full-cycle recruitment and onboarding processes, from requisition to new-hire status
Assist with recruitment resources: research, coordinate and post recruitment advertising both internally and externally on websites, job boards, career centers and institutes of higher education
Screen and evaluate resumes and cover letters
Conduct phone screens and /or in-person interviews; schedule candidates with managers
Coordinate, manage and monitor recruitment paperwork (applications, cover letters, release forms, background screenings)
Process background checks and reference checks
Prepare offer letters
Assist with onboarding and ensuring the new hire process is completed;track and coordinate IT/OPs/Facilities needs for new hires

General HR Responsibilities: Perform HR Administrative duties, including, but not limited to:

Assist with the development, implementation and tracking of all staff training
Assist with benefit enrollment and updating employees in health and other benefit plans
Assist with the annual performance assessments and mid-year check-in process
Assist in the development and revision of job descriptions as necessary
Assist in annual review and maintenance of the Employee handbook and organizational policies and procedures
Participate and assist with various HR projects and ad hoc requests
Qualifications:
Have a commitment and passion for the Bronx Children's Museum mission
Have a love and enthusiasm for working with children and their families
Have prior HR/office experience working with an HRIS database
Are proficient with MS Office programs
Have excellent verbal/written communication, interpersonal, organizational and critical thinking skills
Are able to maintain confidentiality, a high level of collaboration, discretion, diplomacy and demonstrate empathy
Are skilled at working as a team player and autonomously and the ability to effectively manage multiple projects with overlapping tasks and timelines
Are warm, empathetic, friendly, and outgoing
Bilingual (Spanish) is a plus
Salary: $24/hr