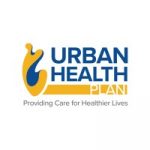 Urban Health Plan
At Urban Health Plan (UHP) our mission is to continuously improve the health of communities and the quality of life of the people we serve by providing affordable, comprehensive, quality, primary and specialty health care and by assuring the performance and advancement of innovative best practices. At UHP, our commitment to provide patient-centered, holistic, quality health care, is part of a tradition started by our founder, Dr. Richard Izquierdo, more than 40 years ago. That tradition continues today by promoting excellence in everything that we do.
This job has been expired
Description
Position Summary:
The Health Educator will be a member of our Adolescent Health and Wellness Center in the Bronx, NY working within our CAPP Program (Comprehensive Adolescent Pregnancy Prevention) and our Club TIA (Teens in Action) programming. Using our CAPP curriculum, the Health Educator partners with Urban Health Plan's school sites, CBO's, and within the Adolescent Health and Wellness center to educate our youth.
This position requires shift availability between Mondays and Fridays (10am-6pm) with irregular Saturdays if needed for special events. This position is a fully onsite role stationed in the Bronx.
Responsibilities:
Teach and implement the 'Be Proud, Be Responsible' Curriculum to Middle School and High School Students.
Conducts one on one health education and counseling sessions.
Assists with the programming and scheduling of activities for Peer Educators.
Tracks attendance and program deliverables.
Connects youth to resources.
Qualifications:
Bachelor's Degree in Health Education and Promotion, Education, Public Health, Social Work, or related field of study.
Bilingual English/Spanish, preferred.
Previous exposure to working in a community based organization, school setting, or youth programming is a plus.
Proficiency with Microsoft Office.
Commitment to excellence and to providing quality service to patients.
Salary: $20.87/hr