Facilitator – Workforce Programs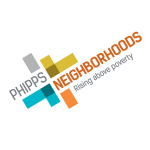 Phipps Neighborhoods
Phipps Neighborhoods helps children, youth, and families in low-income communities rise above poverty. We work in South Bronx neighborhoods where we can address the greatest barriers to lasting success through education and career programs, and access to community resources.
Description
Position Overview:
The Facilitator will support all aspects of Work Readiness and Curriculum development for all programs (i.e. Work Learn and Grow, Summer Youth Employment Program and Career Network Health). The adult population, as needed. Ensure all required program elements, goals and contractual mandates are met.
The ideal candidate will take ownership of assigned site and facilitate each aspect of the curriculum. These contracts will include, but not limited to Career Network Healthcare, Opportunity Youth, Work, Learn and Grow, Summer Youth Employment Program, newly develop trainings, Residential and community services etc. The ideal candidate will also monitor participants experience in the program.
Responsibilities:
Facilitate Work-Readiness Session through school-year
Participate in the development and feedback of curriculums
Facilitate Project-Based Learning curriculum and activities for 14- and 15-year-old students.
Model positive youth development principles in facilitating workshops in a manner that is fun and engaging.
Establish classroom norms and expectations; develop rapport with the students.
Manage students and classroom dynamics appropriately,
Provide guidance and support to students throughout the course of their PBL project or school year.
Facilitate enrollment process for SYEP & WLG participants, including document collection and ensuring all paperwork is completed; enter participant information into DYCD database.
Assist in facilitation of work readiness workshops for SYEP, WLG, PTD, CNH, T2C, and OY, residents and community engagement and any other newly develop training.
Assist with monitoring worksites including visiting worksites weekly.
Collect worksite paperwork, as needed.
Assist with assigning candidates to worksite.
Participate in regular staff meetings, staff training programs, supervisory sessions, and accept the responsibility for aiding the development of positive team relationships as requested.
Attend professional development workshops and program events.
Communicate with all staff, parents, youth and community members in a polite and respectful manner so as to represent the program in a professional way.
Perform other duties as assigned by Program Director.
Qualifications:
High School Diploma or GED required.
Six months to one year experience facilitating groups, lessons, activities, or workshops with teenagers; experience with 14- and 15-year-olds preferred.
Dynamic public speaking and presentation skills, with the ability to provide an engaging learning experience for young people.
Strong background in youth development and an assets-driven perspective on how to work with disconnected youth, is a plus
Robust classroom management skills.
Proficient in basic computer applications (Outlook, Word, Power Point).
Strong interpersonal, oral and written communication skills.
Must be flexible, enjoy working with teens, and have strong initiative to work in a team.
Salary: $20 USDper hour