Executive Director of Medical Services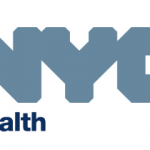 NYC Department of Health
The Bureau of Public Health Clinics (BPHC) is under the division of Disease Control, comprising of four Tuberculosis clinics, eight Sexual health clinics. One immunization clinic will join the bureau shortly. The mission of the BPHC is to promote a healthy community by providing New Yorkers with the resources needed to make informed and empowered health decisions; identify and treat tuberculosis, and provide immunization and sexual health services regardless of ability to pay or immigration status. The Bureau of Public Health Clinics seeks to hire an Agency Medical Director, Level III to serve as the Executive Director of Medical Services.
Description
Responsibilities:
Recruit, hire, train, counsel, and evaluate both clinical providers and professional staff involved in the delivery of clinical services of STIs, HIV, Tuberculosis and Viral Hepatitis.
Participate in the overall development and directions of the Medical service unit.
Establish, implement standards and protocols of medicine practice.
Perform routine electronic medical records audits for proper, timely documentation and standards of care.
Participate as a part of the management team in consulting and the development of new clinical services or initiatives that expanding access.
Communicate with regulatory agencies and their representatives and maintain an understanding of regulations and care standards.
Provide evaluation and appropriate action to improve provider performance and quality of care.
Provide clinical? care in BPHC clinics; on call after hours as well as participate in emergency preparedness activities and response as assigned
Ensure an adequate environment for professional development through scientific research, publications, continuous training
Qualifications:
Minimum Qualifications
Possession of a valid license to practice medicine in the State of New York plus valid Board Certification issued by the appropriate American Specialty Board in an approved medical specialty; and four years of medical practice including one year of experience in an administrative or supervisory capacity; or
 A combination of education and/or experience equivalent to that listed in "1" above. However, all candidates must have a valid license to practice medicine in the State of New York, and one year of medical practice in an administrative or supervisory capacity.
Preferred Skills
At least 3 years of experience working as a medical administrator or medical director in a clinical setting
Completed an accredited residency training program in at least one of the following areas: Internal Medicine, Family Practice, or in Preventive Medicine
Completed a fellowship training in Infectious Diseases
Clinical experiences in at least one of the following areas: STDs, HIV,Tuberculosis, Viral Hepatitis and Immunizations
Experiences working at FQHC or knowledge of FQHC recognition is a plus
Preferred Experience with HRSA 340B Drug Pricing Program
Preferred Experience working in high volume primary care clinic with a diverse patient population including racial / ethnic minorities, LGBTQ community, and Immigrants.
Good computer skills and basic knowledge of Microsoft Office.