Director of Strategic Programs and Engagement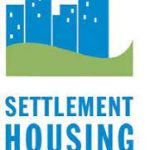 Settlement Housing Fund, Inc.
A pioneering not-for-profit affordable housing developer and community programs initiator in New York City, Settlement Housing Fund, Inc. has worked since 1969 to create more than 8,700 apartments through 64 affordable rental and homeownership development projects. Settlement Housing Fund presently owns and maintains 36 buildings containing 1,979 apartments in various locations, with concentrations of housing and programs in the Mt. Eden section of the Bronx, Crown Heights, Brooklyn, the Two Bridges neighborhood on the Lower East Side, as well as at other sites throughout Manhattan. We expect that our portfolio will continue to grow. Settlement Housing Fund is equally committed to bringing amenities, programs and services to communities we serve through the development and operation of affordable housing. Settlement Housing Fund is the parent organization of The Crenulated Company, LTD dba New Settlement which was created in 1989 with the acquisition of 14 abandoned buildings from the City of New York. New Settlement has evolved into a robust social service organization offering a range of community-based services in education, college access, youth development, arts, workforce development, community organizing, wellness and other key services that provide important resources to the neighborhood's youth and families. New Settlement's success has been achieved through close collaboration with a wide range of educational institutions, housing and community development organizations, businesses, youth development and social service agencies - in the neighborhood, Bronx-wide, across New York and nationally. The programs at New Settlement are supported by local, state and federal government agencies, as well as foundations, corporations, organizations and individuals.
Description
JOB SUMMARY: The Director of Strategic Programs and Engagement is responsible for designing and supervising community programming at existing and future Settlement Housing Fund owned-buildings and for leveraging partnerships with other community program operators. The Director of Strategic Programs and Engagement is a senior member of the Settlement Housing Fund team and is a proven and effective leader in the field.
Job Duties include but not limited to:
Develop SHF's overall community programming strategy and, with other senior leadership, implement a strategy that brings high quality community programming and opportunities to SHF building residents and communities;
Identify, establish and maintain partnerships with social service providers, CBO's, and others to maximize services for SHF program participants;
Cultivate and maintain relationships with key partners such as elected officials, tenant associations, property management, and SHF's tenancy;
Supervise a team of ten (10) + with direct reporting from two (2) SHF Program Directors who oversee SHF's resident engagement work and programming that assists formerly homeless families transition to permanent housing and financial independence;
Conduct regular program evaluations to determine if established outcomes are being met, and identify gaps as well as areas of improvement
Work in close collaboration with the Director of Fund Development and Director of Government Grants on preparation/submission of funding requests/reporting to governmental agencies, foundations and other private funders;
Hire, train and supervise project directors at community program sites;
Travel to community program sites frequently to supervise program directors, observe on the ground services and programming, and monitor outcomes metrics and reporting;
Represent the organization at conferences, in advocacy consortiums, and at stakeholder meetings with funders, government partners, and auditors;
With Program Directors and Controller, create and monitor community programming budgets;
Create community engagement plans for new SHF developments;
Collaborate with team and different departments to strengthen and expand SHF's overall community engagement and programs;
Track relevant local, state and federal legislation and initiatives that impact this aspect of SHFs work;
Successfully understand complex issues, articulate positions, and develop and foster relationships with diverse stakeholders to drive key initiatives and advance program priorities;
Provide expert insight to other departments in regards to community programs;
Other duties as assigned
QUALIFICATIONS & EXPERIENCE:
In depth knowledge of the NYC social service landscape, housing grant process and community programming providers;
Experience working with affordable housing and homeless programs preferred;
Ability to manage multiple tasks, think creatively, work independently and relate to people with a diversity of backgrounds;
Commitment to principles of affordable housing and community development;
Ability to relate to persons of diverse backgrounds;
Commitment to providing affordable housing for low-to-moderate income population.
Ability to speak to groups successfully
Excellent communication skills (both written and verbal)
Education and Experience Required:
Qualified candidate will have a Bachelor's degree in in related program required
5+ years of senior supervisory experience with demonstrated record of team building;
PHYSICAL DEMANDS AND WORK ENVIRONMENT:
The physical demands/ work environment characteristics described here are representative of those that must be met by an employee to successfully perform the essential functions of this job. Reasonable accommodations will be made to enable individuals with disabilities to perform the essential functions of this job.
The ability to sit, stand, walk and use hands and fingers to operate a computer keyboard, mouse, and telephone to talk and hear.
The ability to frequently sit and reach with hands and arms.
The ability to occasionally lift and/or move up to 20 pounds.
Must be able to utilize office equipment such as desktop/notebook computers, copiers, printers, scanners, telephones, and calculators.
The noise level in the work environment is usually moderate.
The ability to travel between locations as well as work related sites, frequently.
The work environment characteristics described here are representative of those an employee encounters while performing the essential functions of the job. Reasonable accommodations will be made to enable individuals with disabilities to perform the essential functions of the job.
Compensation: $115,000