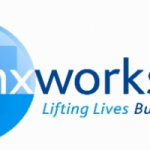 BronxWorks
BronxWorks helps individuals and families improve their economic and social well-being. From toddlers to seniors, we feed, shelter, teach, and support our neighbors to build a stronger community. In all aspects of our work, we strive for the highest ethical and performance standards and guided by the belief that people are to be treated with dignity and respect regardless of their present situation or past experiences. We have 37 locations throughout the borough providing a variety of programs that offer assistance in the areas of family, children and youth support, educational services, elder care, homelessness, mental health, and workforce development. We are an employer of choice for anyone interested in a meaningful career in the social services field.
Description
Responsibilities:
The Counselor delivers a range of engagement, career, personal/social skills, goals and plans, resources, to participating youth through a Positive Adult Development context that fosters growth and learning, maximizes safety, and instills hope and motivation.
The counselor's role is to support learners' ability to identify and overcome barriers that prevent them from attending class regularly and cause them to drop out prematurely.
The counselor helps participants navigate, engage and access the myriad of resources and services they need and make appropriate referrals.
Informs staff, adults, and out-of-school youth of services provided by the Adult Education program and how to access those services.
The counselor shall work with students to identify interests and strengths.
Work with students to develop an individual education plan. The plan clearly lists the long-term and short-term educational goals with specific action steps required to meet each goal.
Help participants to develop skills to improve study habits, social skills and time management.
Interact with students on an on-going basis, dedicating 20 hours per week to counseling services, addressing participants needs and documenting each interaction with a participant in DYCD's Participant Tracking System.
Monitors adult learners or out-of-school youth's academic performance, behavior and attendance assisting with appropriate interventions;
Consults and collaborates effectively with Instructors, Directors, and other educational/community resources regarding adult learners or out-of-school youth with identified concerns and needs
A minimum of 20 counseling sessions per week is highly anticipated.
Participates in professional development activities relevant to counseling, to improve knowledge and skills;
Adheres to laws, policies, procedures and ethical standards of the agency, department and program.
Work individually and as part of a team
Performs other related work as required.
The counselor is expected to have an Associate degree in human services (or currently enrolled in college), plus 2 years of relevant experience or 5 years of relevant experience.
Qualifications:
Candidates must have completed some college course work preferably in education.
Experience working with children in an educational setting is required.
Engaging personality and detailed orientated skills are essential.
Strong oral and written communication, time management and organizational skills are necessary.
Proficiency in Microsoft Office suite and other standard business technology is required.
Salary: $20-23/hr