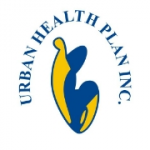 Urban Health Plan
At Urban Health Plan (UHP) our mission is to continuously improve the health of communities and the quality of life of the people we serve by providing affordable, comprehensive, quality, primary and specialty health care and by assuring the performance and advancement of innovative best practices. At UHP, our commitment to provide patient-centered, holistic, quality health care, is part of a tradition started by our founder, Dr. Richard Izquierdo, more than 40 years ago. That tradition continues today by promoting excellence in everything that we do.
Description
Position Summary:
The Compliance Officer oversees Urban Health Plan's (UHP) Compliance Program by reviewing, promoting and evaluating compliance issues/concerns within the organization. The position ensures the Board of Directors, management and employees that UHP achieves consistently high levels of compliance with all laws and regulations, inclusive of Medicaid and Medicare, while supporting the growth of UHP. The position also ensures that UHP's policies and procedures are being followed and that behavior in the organization meets UHP's Code of Conduct.
This position is considered an Intermittent Hybrid role, meaning that majority of work is remote (from home), however incumbents must be able to come onsite whenever needed in the Bronx, and may be onsite fully in the future. The Compliance Officer will work Monday – Friday 9am-5pm.
Responsibilities:
Implements, documents, and maintains a coordinated legislative and regulatory compliance program that meets the expectations of State and Federal regulators and corporate Government programs.
Communicates the importance of compliance and the compliance program to the Board of Directors, senior management, the compliance committee, and the health center staff, including promoting the use of the compliance helpline, increasing awareness of UHP's Code of Conduct and understanding new and existing compliance issues and related policies and procedures.
Collaborates with the compliance committee to effectively incorporate the compliance program into the health center.
Coordinates resources to ensure the ongoing effectiveness of the compliance program.
Presents periodic reports and an annual evaluation on the compliance program to the Health Center Compliance Committee, CEO and Board of Directors.
Organizes the compliance committee, including developing appropriate agendas, reports, and information as requested by the committee, CEO and/or Board.
Manages the compliance unit's administrative duties. This includes organizing and maintaining relevant files; preparing necessary reports on activities; supervise support staff, as needed, on the maintenance of central files, library, or other related activities.
Authorized to stop the submission of data that is believed to contain material errors.
Assures that all required regulatory reports are submitted on a timely basis, including Medicaid and Medicare cost reports.
Develops and implement education programs addressing compliance.
Develops and maintains productive relationships with all levels of management, Board of Directors, regulators, and other relevant external parties.
Works with the leadership team to provide updated information to ensure that all associates have the necessary information and knowledge of regulatory issues and requirements to carry out responsibilities in a lawful and ethical manner.
Identifies and assesses areas of compliance risk for the organization.
Ensures that internal controls are capable of preventing and detecting significant instances or patterns of illegal, unethical, or improper conduct.
Ensures that policies, procedures and practices promote compliance with all of the requirements set forth by the Federal and State health care programs.
Performs other job-related duties as required
Qualifications:
Bachelor's degree with emphasis on healthcare administration with previous federal regulatory or health care compliance experience strongly preferred inclusive of previous NS Medicaid/Medicare operations.
Minimum of five years of related experience carrying out below-mentioned duties is required.
Ability to work well both independently and with others in a matrix environment, detailed oriented with excellent communication skill, and excellent judgment.
Strong influencing skills, perseverance in investigating, and ability to read, analyze, and interpret general business periodicals, professional journals, technical procedures, governmental regulations, and legal documents.
Excellent oral, written communication skills, write clear, concise reports, business correspondence, and procedures.
Ability to effectively present and represent the plan's interests externally with regulators and to effectively present information and respond to inquiries from associates, regulatory agencies, and other, as necessary.
Ability to initiate administrative activities as necessary, institute quality control procedures, to meet deadlines, adjust to changes in company policies, procedures, and priorities.
Proficient in Microsoft Office including Word, Excel, and Access.
Must be able to work under constant deadlines and able to handle multiple duties.
Must have the ability of handling highly confidential information.
Salary: $95-120k annually