Clerical Associate, Bureau of Food Safety and Community Sanitation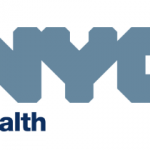 NYC Department of Health and Mental Hygiene
Description
DUTIES WILL INCLUDE BUT NOT BE LIMITED TO:
Prepare initial class rosters and various Certificates using the Idville Card Printing system for candidates who have successfully completed courses at the Health Academy.
Provide customer service assistance using the Health Academy's Meridian LMS platform. This includes searching student records, resetting passwords, editing customer profiles and assisting with registration for different courses offered by the Health Academy.
Respond to a high volume of telephone and in-person enquiries regarding the Health Academy. • Maintain records of registration cards and electronic class files and folders utilizing numerical order.
Schedule the evening classes, arrange class dates with contractors and verify the availability of funds for the execution of classes. • Ensure the proper record keeping of all student records and efficient retrieval of records as needed.
Ensure the timely preparation and delivery for mailing of Food Protection Certificates to Online candidates.
Assist in the registration of walk-in clients for the various courses offered at the Health Academy and in the monitoring of the final examination and reschedule clients who have missed scheduled classes.
Maintain inventory of manuals, registration cards and printed answer sheets used for the various courses, alerting the Director to ensure that supplies are always available. Track deliveries of these supplies and oversee distribution to the different classrooms.
Liaise with the Bureau of Fiscal Management to ensure that checks and money orders collected as fees are batched, recorded and lodged with Fiscal Management on a monthly basis and that payroll checks are collected and distributed to the relevant staff.
Enhance our Customer Service initiative by being the liaison with the Department of Consumer Affairs to ensure that an adequate number of classes are scheduled.to meet the demand our classroom courses, both daytime and evening classes. Monitor the registration pace and alert the Director when classes are at near capacity and new ones are needed.
Minimum Qual Requirements
A four-year high school diploma or its educational equivalent approved by a State's department of education or a recognized accrediting organization and one year of satisfactory clerical experience.

Skills Requirement: Keyboard familiarity with the ability to type at a minimum of 100 key strokes (20 words) per minute.